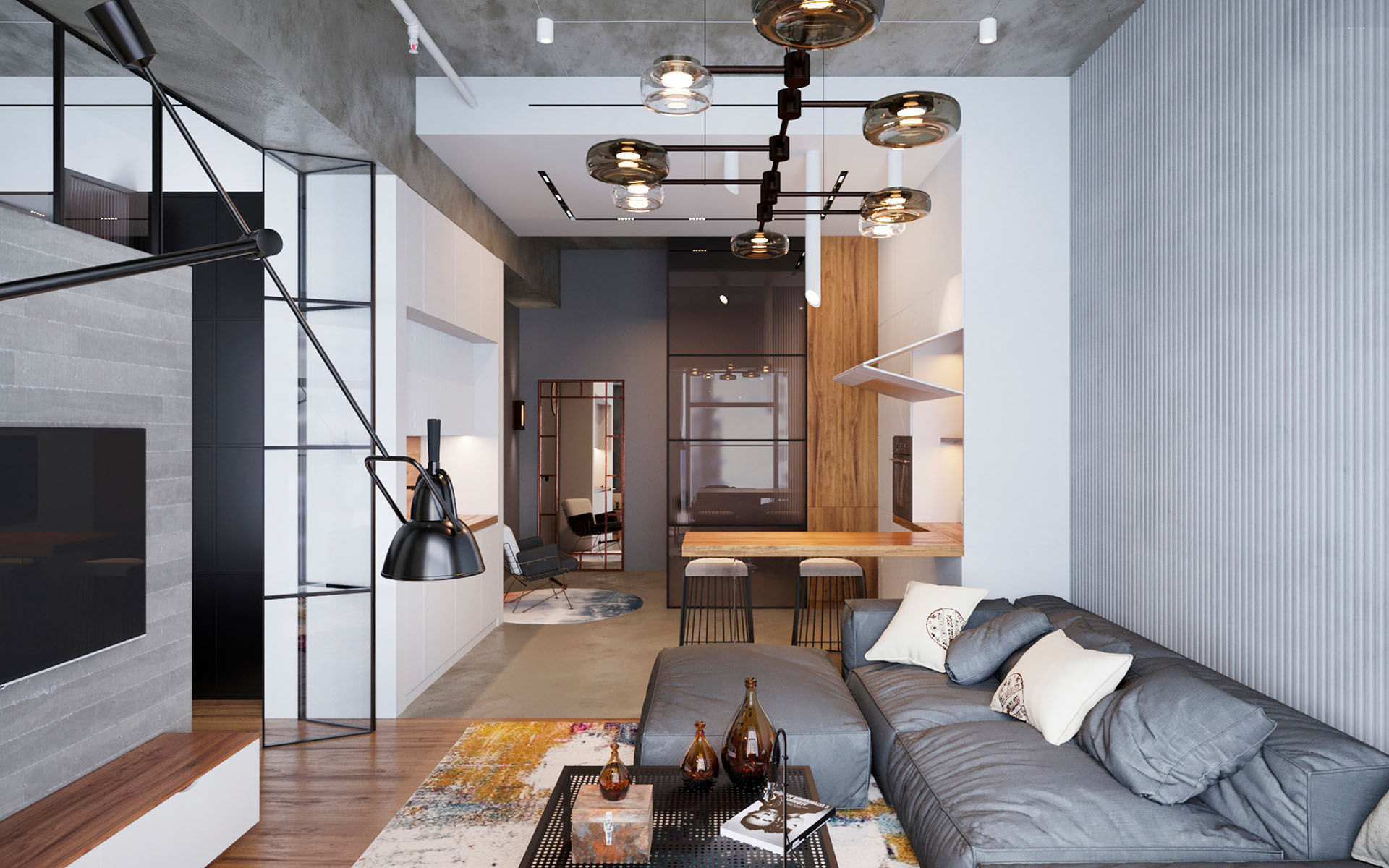 View: Moscow City
Designer apartment with a convenient layout. One master bedroom with panoramic views of Moscow City. A large living room combined with a kitchen, high-quality sanitary ware of famous brands, household appliances and built-in furniture, a separate dressing room and a laundry room, a spacious bathroom.
The apartment includes:
Washing machine, built-in kitchen with dishwasher, oven, plasma TV.
The apartments are in an executive loft style with high-quality renovations and the use of modern art in the interior.
This project's design is in a style boldly combining brutalist textures, materials and elegant designer lamps. High-quality parquet flooring is adjacent to high-strength concrete flooring which together create the original atmosphere of this style which appeared in the center of 1930's New York.
Harking back to industrial structures adapted for life and creativity, the LOFT style has always left the structural elements of a building open, but sought to add truly precious antique furniture and daring works of art to the space.
This approach emphasizes the taste and capabilities of the owner. By acquiring an apartment in a skyscraper full of works of art and pieces of designer furniture, the owner becomes, to an extent, a collector.